Basiron Blue Fenugreek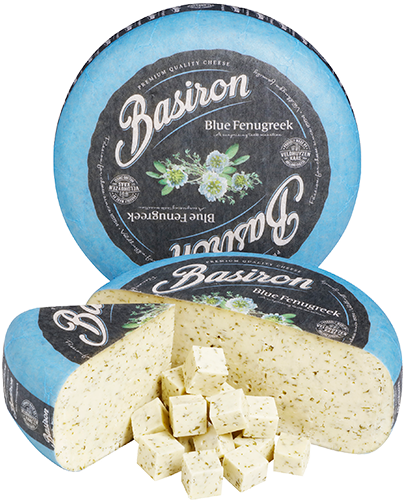 Basiron Blue Fenugreek: a cheese that will surprise you with its pleasant combination of very creamy, mild cheese and herbs from the Alps. Once you've started snacking this one it is very hard to stop!
Basiron Blue Fenugreek has been internationally recognized with a Silver award at the 2016 International Cheese Awards.
Please check out the rest of our exciting Basiron assortment, consisting of 19 delicious cheeses!
Basiron, the most exciting cheese brand in the world.