NEW: Basiron Hot Sauce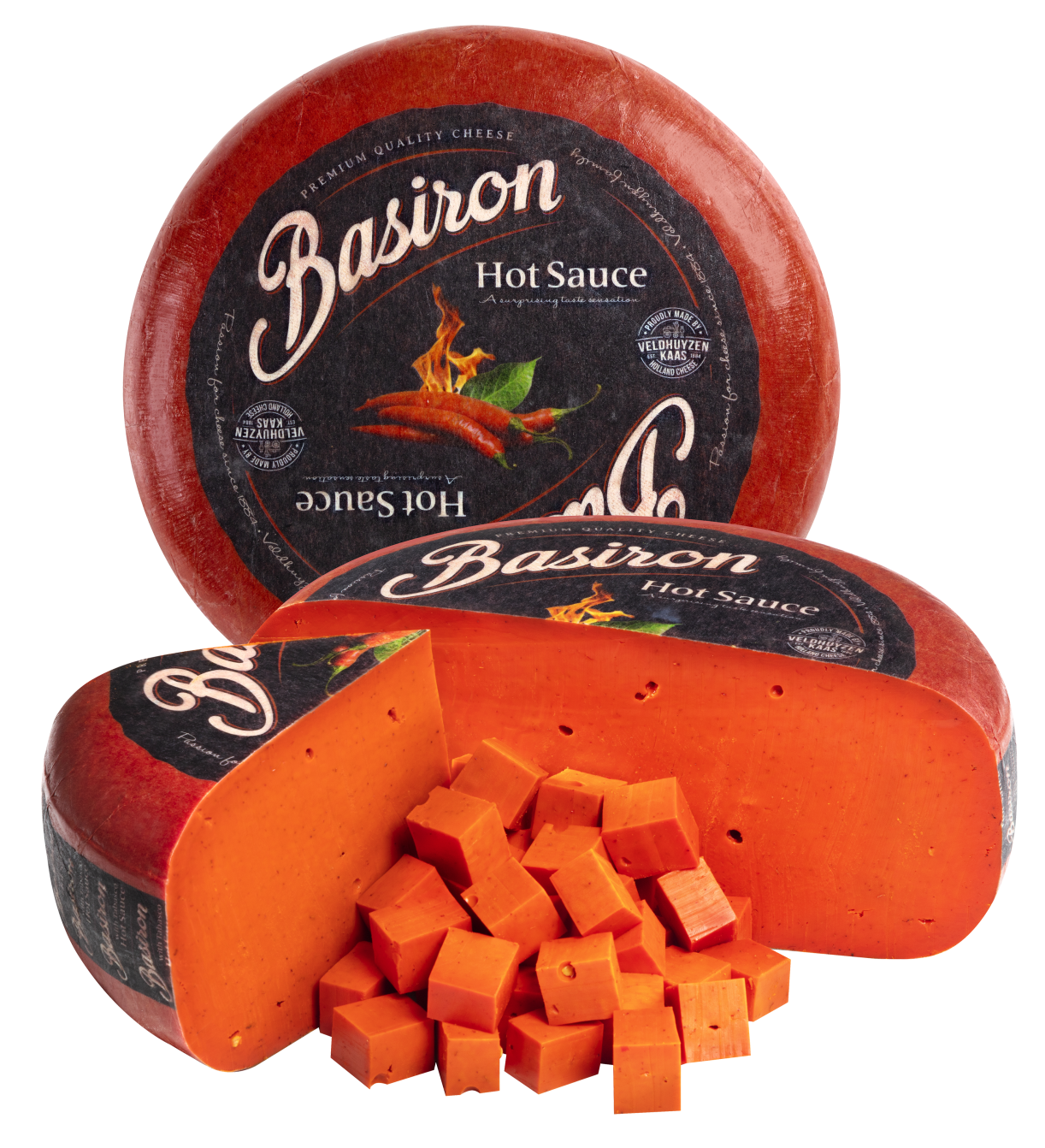 NEW
FLAMIN' HOT CHEESE!
Basiron Hot Sauce is a delicious, creamy, spicy gouda-style cheese.
Experience a premium semi-hard cheese with a unique flavor profile. At first creamy and fresh, and then the Hot Sauce sensation kicks in for an unforgettable experience.
To spice up this unique cheese, we used a world famous hot sauce from Avery Island, USA.
Basiron Hot Sauce is available for our wholesale and retail customers per wheel of 4,5kg and in prepacked wedges of 200gr.
Send us an email at info@veldhuyzenkaas.nl to know more about the ordering possibilities of Basiron Hot Sauce!