Basiron Smoked Bacon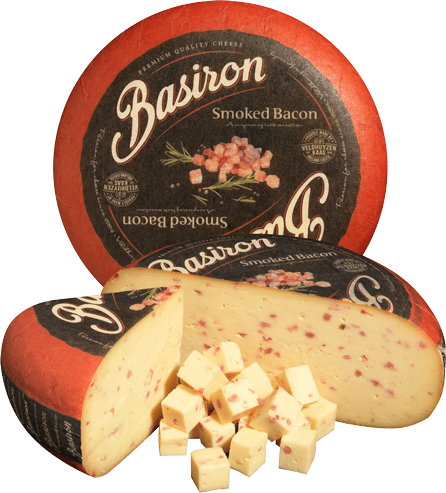 Cheese and Bacon. You couldn't imagine a happier marriage between two flavours. In our Basiron Bacon they have finally met: pieces of beautiful smoked bacon wrapped in the smooth, golden yellow dairy of cheese. That, in itself, is a delight to the eye. Fortunately you don't have to settle for sight alone ... Enjoy!
Please check out the rest of our exciting Basiron assortment, consisting of 19 delicious cheeses!
Basiron, the most exciting cheese brand in the world.