NEW: Basiron Smoked Gouda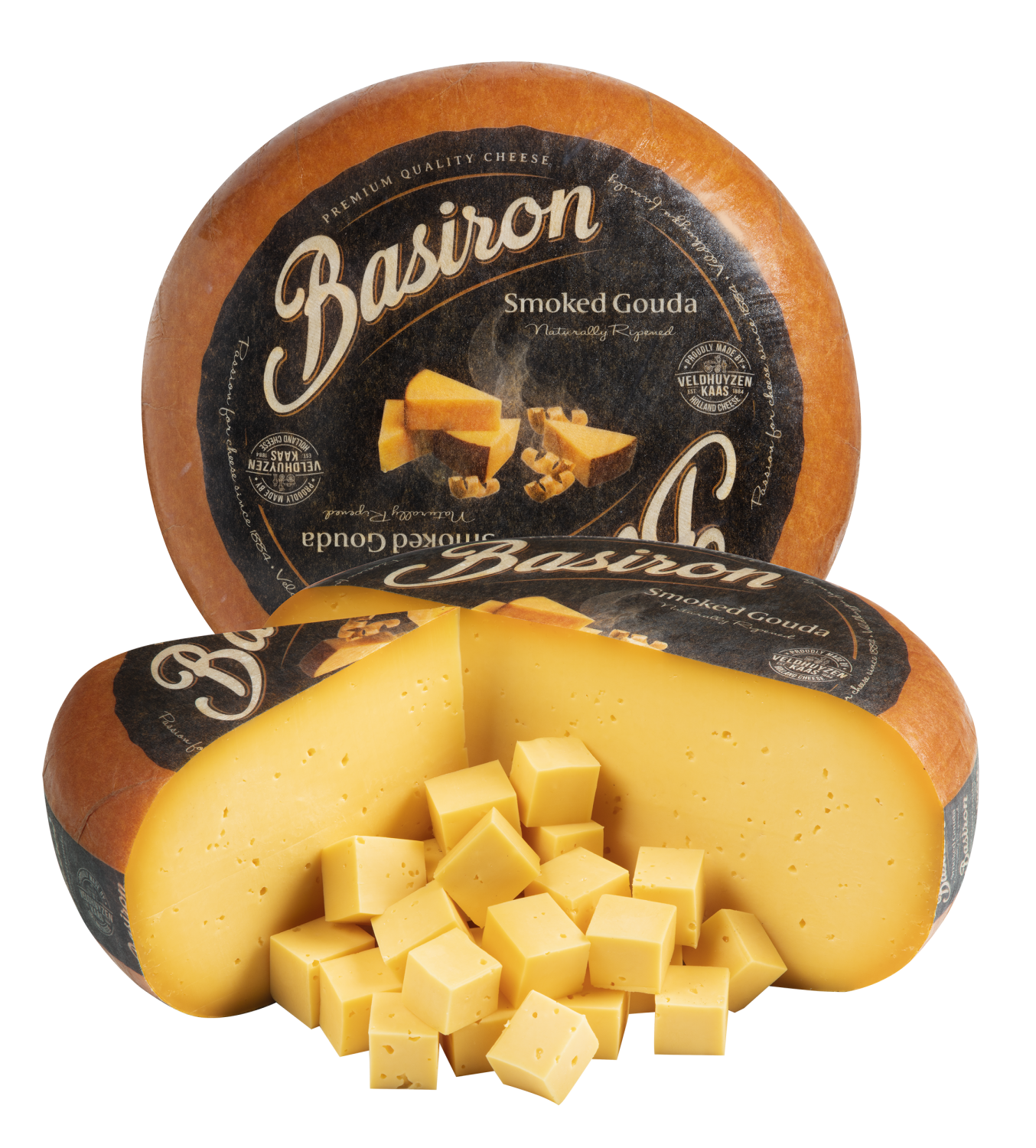 NEW
BASIRON SMOKED GOUDA!
Basiron Smoked Gouda is a premium dutch Gouda cheese. It is a naturally ripened smoked gouda cheese which makes it truly unique.
Produced in The Netherlands, aged traditionally for 5 weeks on wooden shelves, this smoked gouda cheese is something not to be missed!
Send us an email at info@veldhuyzenkaas.nl to know more about the ordering possibilities of Basiron Smoked Gouda!