Basiron Wood Garlic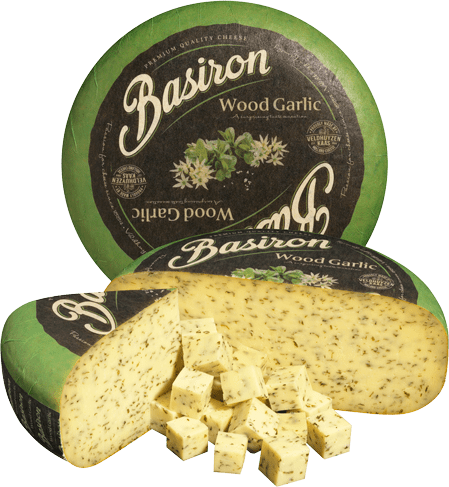 Wood Garlic is a well-kept culinary secret of East European countries. There, the use of wood garlic in products as pesto, marinades and bread is quite common. Wood garlic is a wild relative of chives and is also known as wild garlic. It has a flavour that combines those of chives, onion and garlic. Find out yourself why this herb is popular in East European countries!
Please check out the rest of our exciting Basiron assortment, consisting of 19 delicious cheeses!
Basiron, the most exciting cheese brand in the world.