Mild Gouda prepacked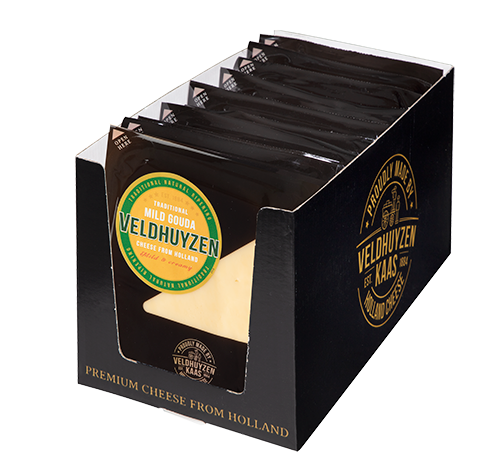 Our Veldhuyzen Gouda Mild cheese is also available in prepacked vacuum 200gr fixed weight pieces.
Delivered in a stylish Display Ready Carton, this is the perfect item for self service areas in stores.
In addition to our Veldhuyzen Gouda Mild, other cheeses in our Veldhuyzen range can also be offered in these 200gr prepacks wedges.