Basiron Garden Herbs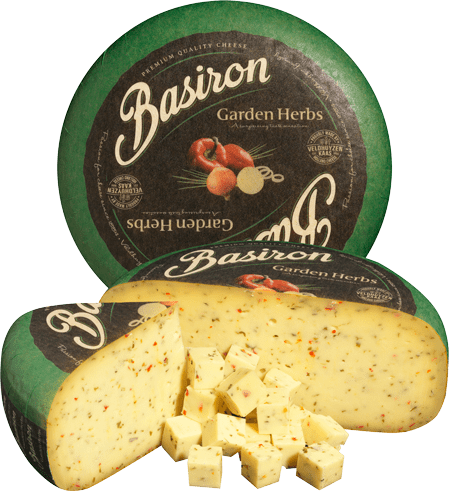 Basiron Garden Herbs was the first Basiron introduction. A Creamy Dutch cheese with a refined taste of a mixture of bell pepper, chives and garlic. Basiron Garden Herbs is a must-have in your assortment: it is a classic in the Basiron assortment that many consumers recognize.
Please check out the rest of our exciting Basiron assortment, consisting of 19 delicious cheeses!
Basiron, the most exciting cheese brand in the world.