Basiron Garlic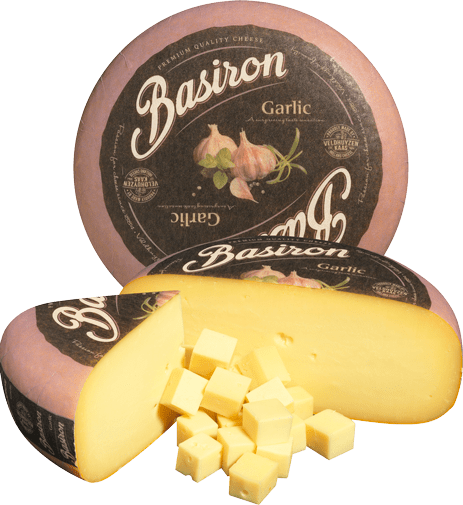 Basiron Garlic doesn't really need an introduction. It's a bold, delicious cheese with garlic. Nice to eat as a snack, in salads but also in hot dishes. You should really try eating this one with a fruity chutney!
Please check out the rest of our exciting Basiron assortment, consisting of 19 delicious cheeses!
Basiron, the most exciting cheese brand in the world.