Prepacked Wedges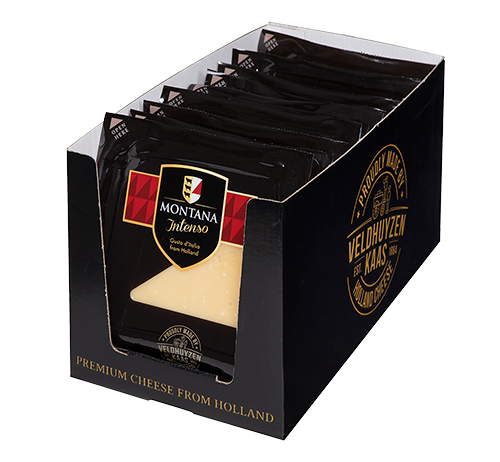 Montana Delicato and Montana Intenso are also available in prepacked vacuum 200gr fixed weight pieces. Delivered in a stylish Display Ready Carton, this is the perfect item for self service areas in stores.
AWARDED BEST DUTCH CHEESE 2018 & 2019 (MONTANA INTENSO)
BEST DUTCH CHEESE
(International Cheese Awards, Nantwich, 2019)
BEST DUTCH CHEESE
(World Cheese Awards, Norway, 2018)
Montana Intenso is a unique extra aged Dutch cheese with a sweet and extra piquant taste. Montana Intenso is ripened by the Veldhuyzen family on wooden shelfs for at least 45 weeks.