Basiron Za'atar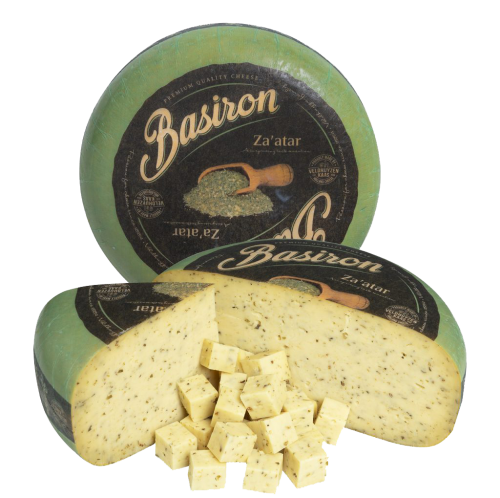 The magical herb from the Middle East
Basiron Za'atar is the new taste sensation with a middle eastern influence: Za'atar.
This herb's unique and accessible flavor resembles that of Thyme and Oregano and is widely used in many dishes.
Our premium creamy Basiron cheese with Za'atar is therefore the perfect combination to be used as a snack, on a cheese platter or melted on a hot dish. Enjoy!
Available now!