Veldhuyzen Black Label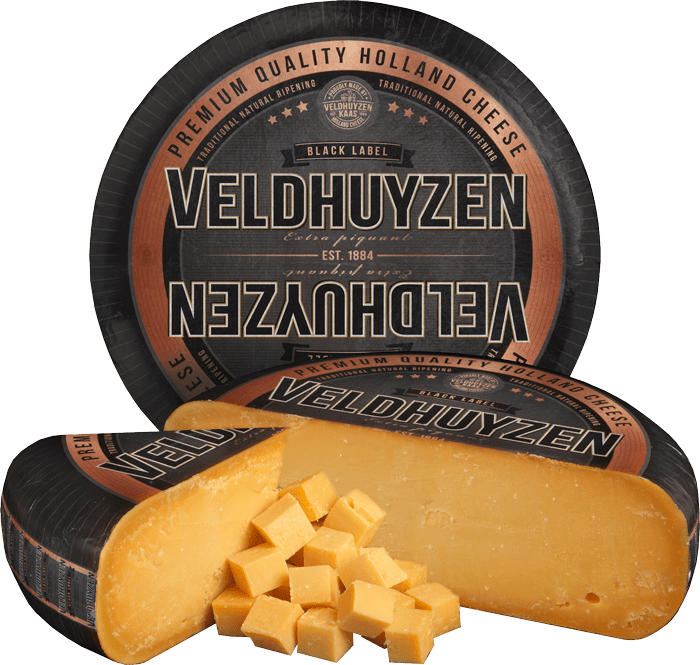 Veldhuyzen Black Label is the flagship cheese of the Veldhuyzen range. It's extra matured and has beautiful white ripening crystals.
Veldhuyzen Black Label is part of a selection of the finest quality Gouda cheese which have been carefully ripened to perfection. This traditional ripening process takes place on wooden shelves with the best care possible to create an outstanding taste.