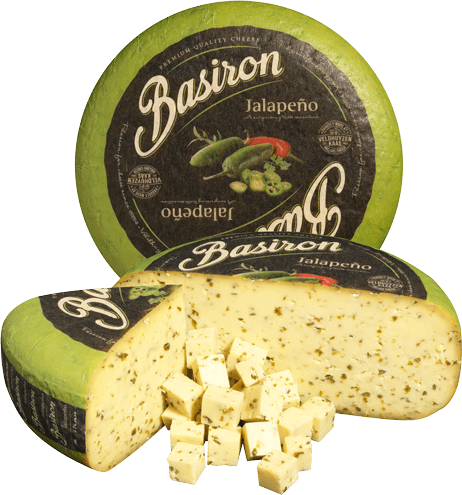 Our Basiron Jalapeño is a cheese with a spicy bite! Jalapeño peppers are increasingly popular and together with this creamy cheese from Holland they form an excellent pair.
Great for snacking and cooking.
Please check out the rest of our exciting Basiron assortment, consisting of more than 20 delicious cheeses!
Basiron, the most exciting cheese brand in the world.
Good recipe:
number of persons: 4
Time to prepare: 80 minuten
Flammkuchen with jalapeño cheese, red onion and pancetta
Lunch or dinner · No meat/no fish · Cooks in 20 minutes (+ ca 1 hour of proving & 2 x 10 minutes' oven time) · Serves 4
Cheese: Basiron Jalapeño