Basiron Hot Chili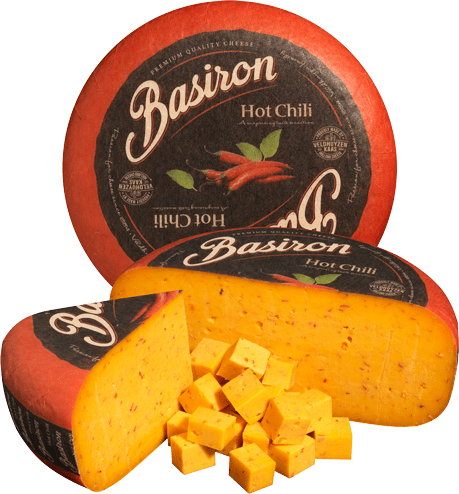 Basiron Hot chili is a cheese with a bite to it. First you will taste the creamy cheese and then… the chili kicks in. Prepare yourself and make sure you have something to extinguish the "fire", like a cold beer or a glass of chilled white wine. Enjoy the ride that is called "Basiron Hot Chili".
Please check out the rest of our exciting Basiron assortment, consisting of 19 delicious cheeses!
Basiron, the most exciting cheese brand in the world.