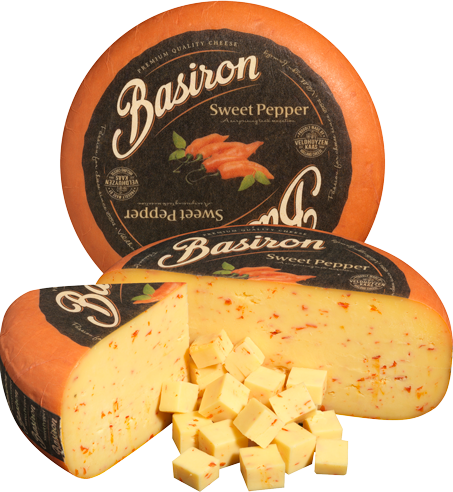 Basiron Sweet Pepper (with Peppadew peppers) is a cheese for those who think the Basiron Hot Chili is just a bit too hot but do like a cheese with a "kick". A creamy, soft cheese with a sweet/spicy pepper that is clearly present though not overwhelmingly.
Please check out the rest of our exciting Basiron assortment, consisting of 19 delicious cheeses!
Basiron, the most exciting cheese brand in the world.
Delicious recipe:
number of persons: 4
Time to prepare: 35 minuten
Guinea fowl with sweet pepper cheese, sage and Serrano ham
Dinner · Cooks in 35 minutes · Serves 4
Cheese: Basiron Peppadew