Basiron Walnut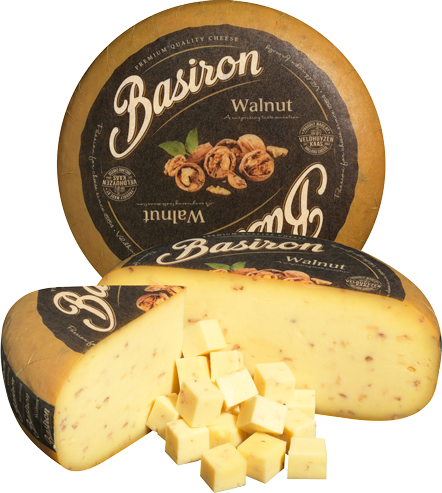 Basiron Walnut is special. Not just because of the full flavour of the cheese and the walnuts but also because of the sensation it causes when you chew it: the combination of the soft cheese and the crispiness of the walnuts make it a very pleasurable eating experience and not one you are likely to undergo thoughtlessly. Delicious in salads but of course great with a nice glass of wine!
Please check out the rest of our exciting Basiron assortment, consisting of 19 delicious cheeses!
Basiron, the most exciting cheese brand in the world.