Basiron Tricolore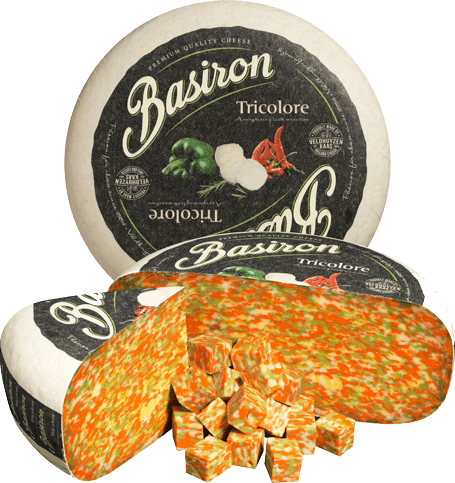 Basiron Tricolore is a truly unique and spicy cheese. Beneath its white exterior you will find a big surprise: this cheese has three colours! With the red comes the flavour of red peppers, with the green the flavour of bell peppers and the white is genuine goat's cheese. Try it yourself and surprise your customers or friends with this amazing eye catcher!
Please check out the rest of our exciting Basiron assortment, consisting of 19 delicious cheeses!
Basiron, the most exciting cheese brand in the world.