Veldhuyzen Honey Clover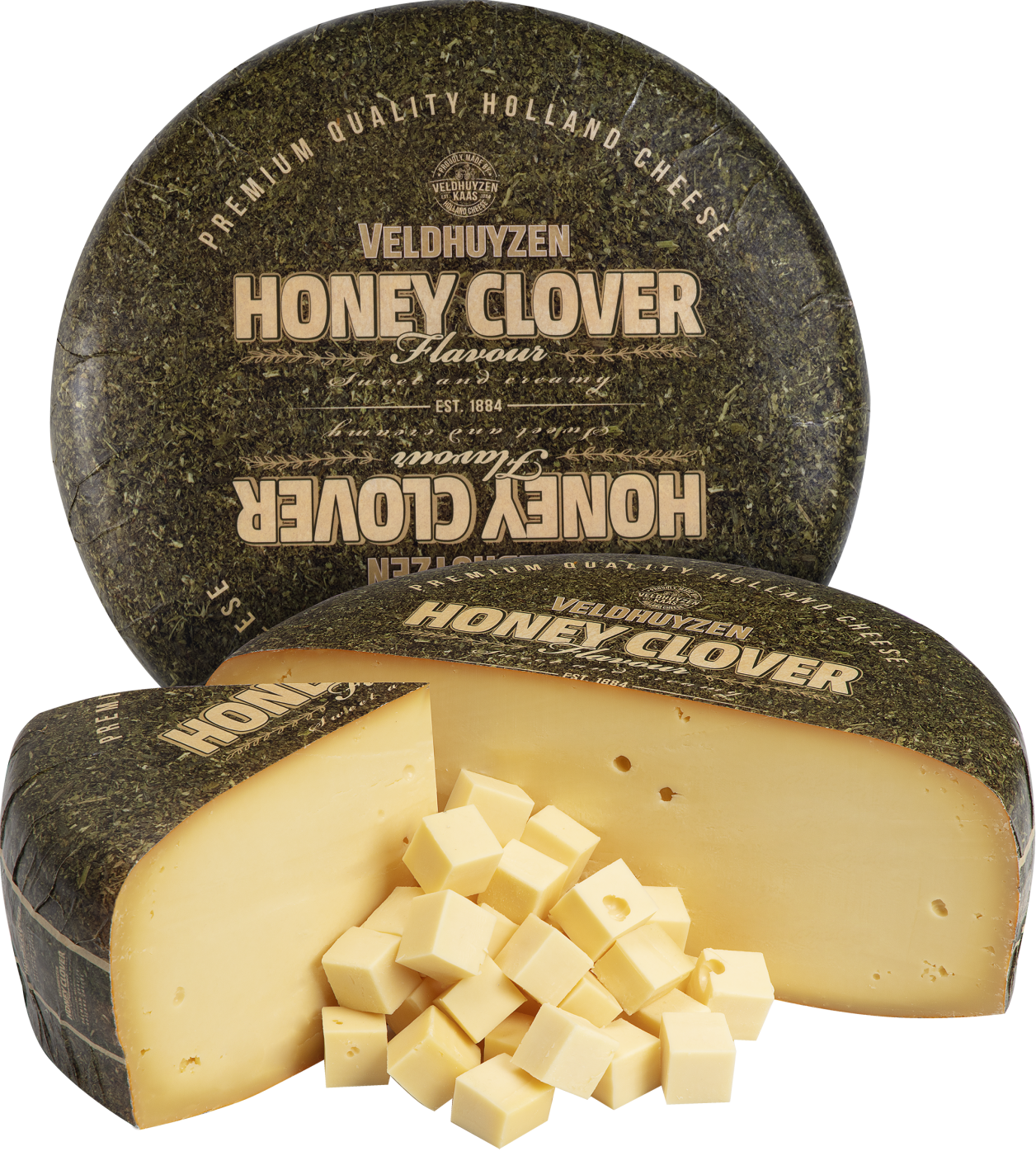 Veldhuyzen Honey Clover guarantees a unique and premium cheese tasting experience. This full-fat, creamy cheese has been traditionally aged for 20 weeks. Our exclusive recipe includes a natural flavor of Honey Clover, which gives the cheese its sweet flavor profile.
We've been working on this cheese for quite some time to develop something unique. A cheese that stands out from all the others. That's Veldhuyzen Honey Clover!
Honey Clover, also known as sweet clover, is a plant and flower with a fresh smell and sweet taste. Bees collect the nectar from this plant to make unique Clover Honey. In our cheese, the flavor of Honey Clover, gives a unique experience. The fresh and sweet notes of the Honey Clover flavor are optimal at a cheese age of 20 weeks.
We have exclusively developed this cheese which is produced for us at an independent, highly specialized,  dairy in the North of the Netherlands.
Veldhuyzen Honey Clover is great for your cheese platter, sandwiches, salads and melted in hot dishes.